Ambiance has been discontinued. The app may continue to work on some devices, but there will be no more app updates in the future. All Ambiance Exclusive Sounds are still available as stand-alone, downloadable, seamless looping tracks on the official Ambiance Sound Store.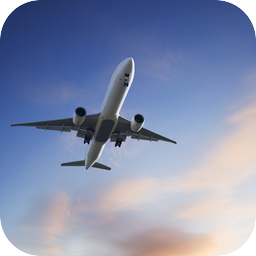 Sound Details
Rating:

2.5

Stars with

496

ratings
Category: Other Transport
Released: over 9 years ago
Size: 1.21 MB
The airplane overhead slowly makes its way across the bright blue sky as billowing clouds occasionally hide it from view. You stare at the jet's distant white trail streaming behind it and wonder what far off places it it might be visiting as you hope that you may get to go there too. Are the passengers staring down at you right now as they lounge with a sweet cocktail, or are they sleeping with their heads pressed against the window? By 1905, in America, the Wright Brothers had built an aircraft capable of fully controllable, stable flight for substantial periods. However, only in 1908, was their airplane able to take off unassisted.