Ambiance has been discontinued. The app may continue to work on some devices, but there will be no more app updates in the future. All Ambiance Exclusive Sounds are still available as stand-alone, downloadable, seamless looping tracks on the official Ambiance Sound Store.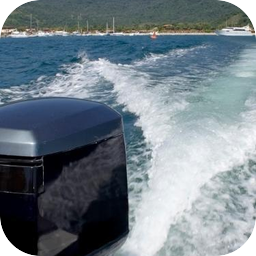 Sound Details
Rating:

4.0

Stars with

1,522

ratings
Category: Other Transport
Released: over 10 years ago
Size: 771 KB
The hum of the engine drowns out all other sounds as you speed through the still water, creating the signature wake behind you. Sitting backwards, staring at the water, enjoying the salty wind and cold spray. The average motor boat can travel at about 25 knots, or roughly just under 30 mph. The world record for a watercraft was set by Ken Warby in 1978 when he piloted his boat, the Spirit of Australia, to an amazing 318 mph!