Ambiance has been discontinued. The app may continue to work on some devices, but there will be no more app updates in the future. All Ambiance Exclusive Sounds are still available as stand-alone, downloadable, seamless looping tracks on the official Ambiance Sound Store.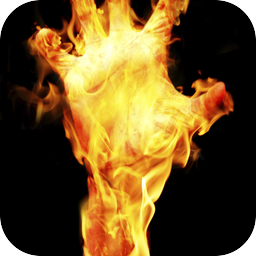 Sound Details
Rating:

4.5

Stars with

1,996

ratings
Category: Other
Released: about 8 years ago
Size: 2.99 MB
Into the deepest recesses of darkness, so low that even the light from fire seems to sink rapidly into the black of nothingness. The naked emptiness of this hell stings the skin and scorches the very foundations of your being, baking you in a torrent of heat so intense that burning becomes your sole experience. Everything you knew melts away in the glow of this great forever fire. In many religious traditions, Hell is a place of suffering and punishment in the afterlife. Religions with a linear divine history often depict Hell as endless. Religions with a cyclic history often depict Hell as an intermediary period between incarnations. Hell is often portrayed as populated with demons, who torment the damned. Many are ruled by a death god, such as Nergal, Hades, Yama or the Christian/Islamic Devil, called Satan or Lucifer. The hells of the Americas include Aztec Mythology's "Mictlan", Inuit mythology's "Adlivun" and Yanomamo Mythology's "Shobari Waka". In Maya mythology , Xibalbá is the dangerous underworld of nine levels ruled by the demons Vucub Caquix and Hun Came. The road into and out of it is said to be steep, thorny and very forbidding.