Ambiance has been discontinued. The app may continue to work on some devices, but there will be no more app updates in the future. All Ambiance Exclusive Sounds are still available as stand-alone, downloadable, seamless looping tracks on the official Ambiance Sound Store.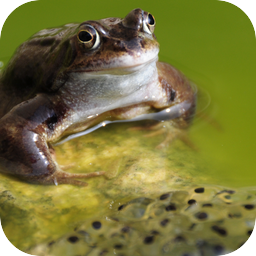 Sound Details
Rating:

3.5

Stars with

1,261

ratings
Category: Animals
Released: over 7 years ago
Size: 4.72 MB
The little green garblers make their evening gambit when they open their squishy lungs and sing into the night filled forest of predators and possibilities, risking everything to tell the world what they think and how they feel. These brave creatures capture the unrelenting spirit that is the everlasting drive to drown out the fear of darkness and make light where sun has ceased to exist. Corsica is one of the 27 regions of France, although strictly speaking Corsica is designated as a "territorial collectivity" by law. As a territorial collectivity, it enjoys greater powers than other French regions, but for the most part its status is quite similar. Although the island is separated from the continental mainland by the Ligurian Sea and is closer to Italy than to the French mainland, politically Corsica is part of Metropolitan France. It was once briefly an independent Corsican Republic, until being incorporated into France in 1769. Its culture has French and Italian elements blended into it. Napoléon Bonaparte was born in Ajaccio, where his ancestral home, Casa Buonaparte, is also located. Corsica is also the birthplace of the singers Tino Rossi and Alizée. Corsica has been occupied continuously since the Mesolithic era. It acquired an indigenous population that was influential in the Mediterranean during its long prehistory. After a brief occupation by the Carthaginians, colonization by the ancient Greeks and an only slightly longer occupation by the Etruscans it was preempted by the Roman Republic and became with Sardinia a province of the Roman Empire.