Ambiance has been discontinued. The app may continue to work on some devices, but there will be no more app updates in the future. All Ambiance Exclusive Sounds are still available as stand-alone, downloadable, seamless looping tracks on the official Ambiance Sound Store.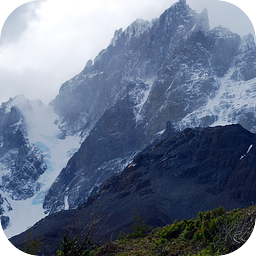 Sound Details
Rating:

4.0

Stars with

2,518

ratings
Category: Wind
Released: over 5 years ago
Size: 3.05 MB
The wild winds of these south american mountains turns the surface of the earth into a raging sea, so that you have to learn to swim along the currents of air and be careful not to get swept off the side of some enormous cliff. However treacherous it may be, the undeniable beauty here keeps your heart warm and your legs sturdy. This unexpected trek through the wilderness is turning out to be extraordinary. Patagonia is a region located at the southern end of South America, territory shared by Argentina and Chile, which includes a section of the Andes mountains. The first European explorers of Patagonia observed that the indigenous people in the region were taller than the average Europeans of the time, prompting some of them to believe that Patagonians were giants. According to Antonio Pigafetta, one of the Magellan expedition's few survivors and its published chronicler, Magellan bestowed the name "Patagão" (or Patagón) on the inhabitants they encountered there, and the name "Patagonia" for the region. Although Pigafetta's account does not describe how this name came about, subsequent popular interpretations gave credence to a derivation meaning 'land of the big feet'. However, this etymology is questionable. The term is most likely derived from an actual character name, "Patagón", a savage creature confronted by Primaleón of Greece, the hero in the homonymous Spanish chivalry novel by Francisco Vázquez.