Ambiance has been discontinued. The app may continue to work on some devices, but there will be no more app updates in the future. All Ambiance Exclusive Sounds are still available as stand-alone, downloadable, seamless looping tracks on the official Ambiance Sound Store.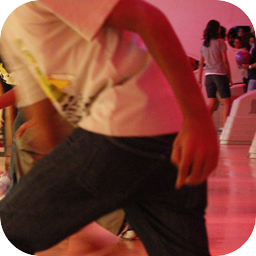 Sound Details
Rating:

4.0

Stars with

1,132

ratings
Category: Sports
Released: over 7 years ago
Size: 5.29 MB
The lanes are rocking with the sound of pins and bowling balls slamming and sliding along the freshly waxed wood floor. You dance like a little kid, congratulating yourself on your first strike of the night, all the while wearing smelly shoes that are half a size too small. It just goes to show that practice can and does make perfect. Bowling is a sport in which players attempt to score points by rolling a bowling ball along a flat surface, usually a wooden or other synthetic surface, either into pins or to get close to a target ball. The most common types include ten-pin, nine-pin, candlepin, duckpin and five-pin bowling, as well as multiple outdoor variations. There are many forms of bowling, with one of the most recent being ten-pin bowling, also known as the norm. The earliest most primitive forms of bowling can be dated back to Ancient Egypt and the Roman Empire. Indeed, about 2,000 years ago a similar game evolved between Roman legionaries: it entailed tossing stone objects as close as possible to other stone objects (this game became popular with Roman Soldiers, and eventually evolved into Italian Bocce, or outdoor bowling). Bowling alley construction was considered "an important facet" of property development in the western United States in the late 1950s and early 1960s, described by the Los Angeles Times as "small cities in themselves", some of which cost tens of millions of dollars (in 1960s dollars). The Los Angeles Times described developer Louis Lesser as "the most active in this field" of bowling alley developments.