Ambiance has been discontinued. The app may continue to work on some devices, but there will be no more app updates in the future. All Ambiance Exclusive Sounds are still available as stand-alone, downloadable, seamless looping tracks on the official Ambiance Sound Store.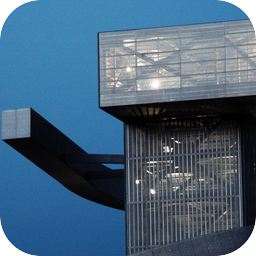 Sound Details
Rating:

4.0

Stars with

1,160

ratings
Category: Industrial
Released: almost 6 years ago
Size: 2.95 MB
The strangely shaped building houses Infinite Factory 100101, where the world's most advanced robotics are invented and constructed. You stand at a distance, listening to the strange sounds emanating from within, seemingly the sounds of the assembly line, but who knows, it could be a robot conversation about the next presidential election or a meeting to plan a global takeover. A robot is a mechanical or virtual intelligent agent that can perform tasks automatically or with guidance, typically by remote control. In practice a robot is usually an electro-mechanical machine that is guided by computer and electronic programming. Robots can be autonomous, semi-autonomous or remotely controlled. Robots range from humanoids such as ASIMO and TOPIO to Nano robots, Swarm robots, Industrial robots, military robots, mobile and servicing robots. By mimicking a lifelike appearance or automating movements, a robot may convey a sense that it has intent or agency of its own. The branch of technology that deals with robots is robotics. When societies first began developing, nearly all production and effort was the result of human labour, as well as with the aid of semi- and fully domesticated animals. As mechanical means of performing functions were discovered, and mechanics and complex mechanisms were developed, the need for human labour was reduced.