Ambiance has been discontinued. The app may continue to work on some devices, but there will be no more app updates in the future. All Ambiance Exclusive Sounds are still available as stand-alone, downloadable, seamless looping tracks on the official Ambiance Sound Store.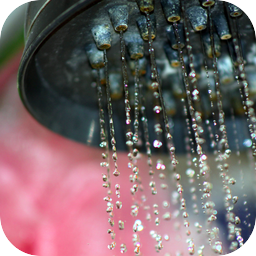 Sound Details
Rating:

3.5

Stars with

1,703

ratings
Category: Household
Released: almost 6 years ago
Size: 3.78 MB
The steaming water is coming down in hot rivulets from the showerhead. The entire bathroom is slowly filling up with steam as the heat of the water bathes everything. You listen to the water gather and find its way down the drain. It glides down your body, cleansing and relaxing every muscle. The scent of your shampoo and body wash are invigorating. You are completely refreshed and soothed. A shower (or shower-bath, walk-in shower, steam shower) is a place in which a person bathes under a spray of water. The water is then drained through a drain in the shower base. The modern shower comes with configurable temperature and spray pressure settings, along with adjustable showerhead nozzle settings.