Ambiance has been discontinued. The app may continue to work on some devices, but there will be no more app updates in the future. All Ambiance Exclusive Sounds are still available as stand-alone, downloadable, seamless looping tracks on the official Ambiance Sound Store.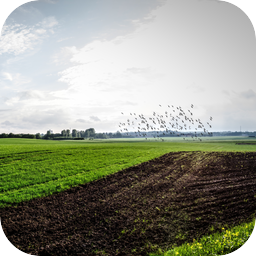 Sound Details
Rating:

4.5

Stars with

1,965

ratings
Category: Birds
Released: about 6 years ago
Size: 5.89 MB
The entire countryside is alive with the rebirth of the land as spring settles in. The fields are green, flowers are beginning to raise themselves out of the ground, and the chorus of songbirds welcomes the rebirth of the earth into another year. Spring is one of the four conventional temperate seasons, following winter and preceding summer. There are various technical definitions of spring, but local usage of the term varies according to local climate, cultures and customs. When it is spring in the northern hemisphere, it will be autumn in the southern hemisphere. At the spring equinox, days are close to 12 hours long with day length increasing as the season progresses. Spring and "springtime" refer to the season, and also to ideas of rebirth, rejuvenation, renewal, resurrection, and regrowth.