Ambiance has been discontinued. The app may continue to work on some devices, but there will be no more app updates in the future. All Ambiance Exclusive Sounds are still available as stand-alone, downloadable, seamless looping tracks on the official Ambiance Sound Store.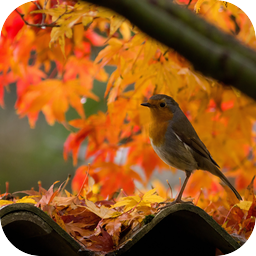 Sound Details
Rating:

4.0

Stars with

2,180

ratings
Category: Birds
Released: about 6 years ago
Size: 5.8 MB
Nestled within the confines of the sundrenched garden, you have come to your favorite spot to be alone, to write, listen to music, and draw sketches. The noise of the outside world is kept at bay by the canopy of trees, and the countless birds that have come to call them home. Wrapped in the fragrance of flowers and warmed by the soft rays of the sun. A garden is a planned space, usually outdoors, set aside for the display, cultivation, and enjoyment of plants and other forms of nature. The garden can incorporate both natural and man-made materials. The most common form today is known as a residential garden, but the term garden has traditionally been a more general one. Zoos, which display wild animals in simulated natural habitats, were formerly called zoological gardens.[1][2]Western gardens are almost universally based on plants, with garden often signifying a shortened form of botanical garden.