Ambiance has been discontinued. The app may continue to work on some devices, but there will be no more app updates in the future. All Ambiance Exclusive Sounds are still available as stand-alone, downloadable, seamless looping tracks on the official Ambiance Sound Store.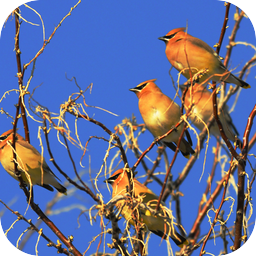 Sound Details
Rating:

4.0

Stars with

1,742

ratings
Category: Birds
Released: about 6 years ago
Size: 4.06 MB
The majestic dunes give rise to the wonderfully hidden lake, where a variety of birds and waterfowl join to drink in the refreshing water. The birds raise their wings in perfect formations as they hover over the lake and glide down into the marshlands. A vibrant chorus of bird calls welcomes all who pass by, and keeps them company as they take in the beautiful surroundings. Bruneau Dunes State Park is a state park of Idaho, USA, featuring several large sand dunes and a small lake. The park is located south of Mountain Home, Idaho, outside of Bruneau. The park is the site of North America's highest single-structured sand dune which is approximately 470 feet (140 m) high. The state park includes desert, dune, prairie, lake and marsh habitat. Desert wildlife is prominent along with birds of prey along with waterfowl. Fishing for bass and bluegill is popular in the park's small lake. Only non-motorized canoes, rafts and float tubes are allowed.