Ambiance has been discontinued. The app may continue to work on some devices, but there will be no more app updates in the future. All Ambiance Exclusive Sounds are still available as stand-alone, downloadable, seamless looping tracks on the official Ambiance Sound Store.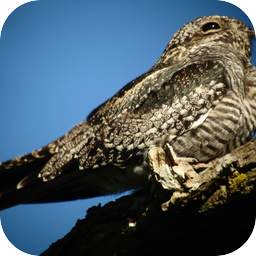 Sound Details
Rating:

4.0

Stars with

1,704

ratings
Category: Birds
Released: almost 6 years ago
Size: 5.04 MB
Deep within the woods, nestled among the fallen leaves you sit taking in the dawning of a new day. The world begins to open and unfold itself as each ray of sunlight gently wakes the forest from its sleep. Above your head are several nighthawks lay perched and calling to one another. A nighthawk is a nocturnal bird of the subfamily Chordeilinae, within the nightjar family, Caprimulgidae. Nighthawks are medium-sized New World birds, with long wings, short legs, and very short bills. They usually nest on the ground. They feed on flying insects. The Least Nighthawk, at 16 centimetres (6.3 in) and 23 grams (0.81 oz), is the smallest of all Caprimulgiformes. Nightjars are sometimes referred to as goatsuckers from the mistaken belief that they suck milk from goats (the Latin for goatsucker is Caprimulgus).