Ambiance has been discontinued. The app may continue to work on some devices, but there will be no more app updates in the future. All Ambiance Exclusive Sounds are still available as stand-alone, downloadable, seamless looping tracks on the official Ambiance Sound Store.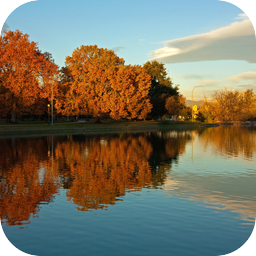 Sound Details
Rating:

4.0

Stars with

1,805

ratings
Category: Birds
Released: almost 6 years ago
Size: 3.7 MB
The city is just beginning to wake up, as life in the park bursts into day with the excited chirps of birds calling to one another. Gliding from high above the treetops, growing right alongside the houses and apartment buildings, the A park is an area of open space provided for recreational use. It can be in its natural or semi-natural state, or planted, and is set aside for human enjoyment or for the protection of wildlife or natural habitats. It may consist of rocks, soil, water, flora and fauna and grass areas, but may also contain buildings and other artifacts such as play grounds. Many natural parks are protected by law.