Ambiance has been discontinued. The app may continue to work on some devices, but there will be no more app updates in the future. All Ambiance Exclusive Sounds are still available as stand-alone, downloadable, seamless looping tracks on the official Ambiance Sound Store.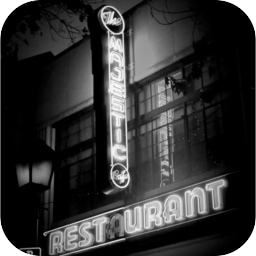 Sound Details
Rating:

4.0

Stars with

1,514

ratings
Category: Urban Indoors
Released: almost 9 years ago
Size: 1.37 MB
Serve up the sound of a scrumptious evening sipping wine at a hip new restaurant, and feed your imagination's hunger. The word restaurant derives from the French verb restaurer, meaning "a food which restores", and referred specifically to a rich, highly flavored soup. Early restaurants include the 11th century eatery in Kaifeng, China's northern capital during the first half of the Song Dynasty (960–1279). Another claim to be the world's oldest restaurant is made by Stiftskeller St. Peter in Salzburg, which has been in existence since 803 CE. Restaurants became commonplace in France after the French Revolution ended aristocratic catering guilds, leaving highly skilled servants free to cook excellent food for the general public.