Ambiance has been discontinued. The app may continue to work on some devices, but there will be no more app updates in the future. All Ambiance Exclusive Sounds are still available as stand-alone, downloadable, seamless looping tracks on the official Ambiance Sound Store.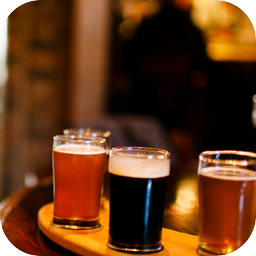 Sound Details
Rating:

3.5

Stars with

1,591

ratings
Category: Urban Indoors
Released: over 8 years ago
Size: 1.43 MB
A public house, the formal name for a pub in Britain, is a drinking establishment licensed to serve alcoholic drinks for consumption on or off the premises in countries and regions of British influence. Although the terms often have different connotations, there is little definitive difference between pubs, bars, inns, taverns and lounges where alcohol is served commercially. A pub that offers lodging may be called an inn or (more recently) hotel in the UK. Today many pubs in the UK, Canada and Australia with the word "inn" or "hotel" in their name no longer offer accommodation, or in some cases have never done so. Some pubs bear the name of "hotel" because they are in countries where stringent anti-drinking laws were once in force. In Scotland until 1976, only hotels could serve alcohol on Sundays.