Ambiance has been discontinued. The app may continue to work on some devices, but there will be no more app updates in the future. All Ambiance Exclusive Sounds are still available as stand-alone, downloadable, seamless looping tracks on the official Ambiance Sound Store.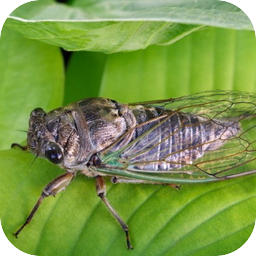 Sound Details
Rating:

3.5

Stars with

1,308

ratings
Category: Insects
Released: over 9 years ago
Size: 808 KB
There are approximately 1500 different cicada species documented in the world. Of the many cicadas found in Asia, the Bothrogonia addita (Walker), Cofana unimaculata (Signoret), and Kolla ceylonica (Melichar) are just a few species found in the forests of Cambodia. Different cicada species sing at specific times of the day; however, it is not unusual to hear overlapping songs that create a unique chorus that resonates throughout the forests.