Ambiance has been discontinued. The app may continue to work on some devices, but there will be no more app updates in the future. All Ambiance Exclusive Sounds are still available as stand-alone, downloadable, seamless looping tracks on the official Ambiance Sound Store.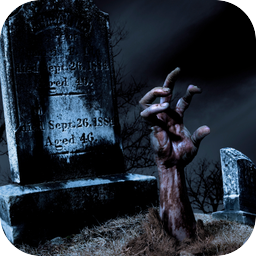 Sound Details
Rating:

4.5

Stars with

2,925

ratings
Category: Other
Released: about 10 years ago
Size: 1.35 MB
Graveyards were usually established at the same time as the building of the relevant place of worship (which can date back to the 8th to 14th centuries) and were often used by those families who could not afford to be buried inside or beneath the place of worship itself. In most cultures those who were vastly rich, had important professions, were part of the nobility or were of any other high social status were usually buried in individual crypts inside or beneath the relevant place of worship with an indication of the name of the deceased, date of death and other biographical data. In Europe this was often accompanied with a depiction of their family coat of arms.