Ambiance has been discontinued. The app may continue to work on some devices, but there will be no more app updates in the future. All Ambiance Exclusive Sounds are still available as stand-alone, downloadable, seamless looping tracks on the official Ambiance Sound Store.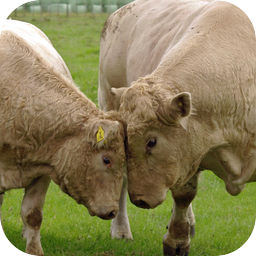 Sound Details
Rating:

3.5

Stars with

1,218

ratings
Category: Animals
Released: over 7 years ago
Size: 5.2 MB
The green hills and sacred blue sky span every inch of experience in this lush garden of life and natural beauty. The soft raindrops feed relentlessly growing fields of grass that glow in the light, summoning the bulls to supper, sucking up every bit of sweet, tender blade juice, passionately enjoying the endless bounty that is so easily given and regrown for their pleasure. Patagonia is a region located at the southern end of South America, territory shared by Argentina and Chile, which comprises the southern section of the Andes mountains to the southwest towards the Pacific ocean and from the east of the cordillera to the valleys it follows south through Colorado River towards Carmen de Patagones in the Atlantic Ocean. The name Patagonia comes from the word patagón used by Magellan in 1520 to describe the native people that his expedition thought to be giants. It is now believed the Patagons were actually Tehuelches with an average height of 180 cm (~5′11″) compared to the 155 cm (~5′1″) average for Spaniards of the time. The region seems to have been inhabited continuously since 10,000 BC, by various cultures and alternating waves of migration, the details of which are as yet poorly understood. Several sites have been excavated, notably caves such as Cueva del Milodon in Última Esperanza in southern Patagonia, and Tres Arroyos on Tierra del Fuego, that support this date. Hearths, stone scrapers, animal remains dated to 9400-9200 BC have been found east of the Andes.