Ambiance has been discontinued. The app may continue to work on some devices, but there will be no more app updates in the future. All Ambiance Exclusive Sounds are still available as stand-alone, downloadable, seamless looping tracks on the official Ambiance Sound Store.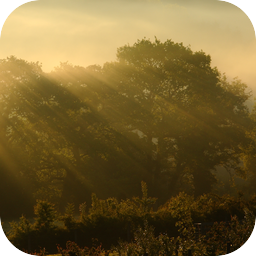 Sound Details
Rating:

4.0

Stars with

1,752

ratings
Category: Birds
Released: about 6 years ago
Size: 5.56 MB
As the sun begins its ascent into the sky, its rays signal the beginning of a new day full of wonder and splendor. The streets radiate warmth, and the flowers turn upward to receive their daily kiss from the sun. The roosters are crowing, and in turn wake up all the other birds, and they begin a game of call and response. A village is a clustered human settlement or community, larger than a hamlet but smaller than a town with the population ranging from a few hundred to a few thousand (sometimes tens of thousands). Though often located in rural areas, the term urban village is also applied to certain urban neighbourhoods, such as theEast Village in Manhattan, New York City and the Saifi Village in Beirut, Lebanon, as well as Hampstead Village in the London conurbation, and Iffley within the city of Oxford. Villages are normally permanent, with fixed dwellings; however, transient villages can occur. Further, the dwellings of a village are fairly close to one another, not scattered broadly over the landscape, as a dispersed settlement.