Ambiance has been discontinued. The app may continue to work on some devices, but there will be no more app updates in the future. All Ambiance Exclusive Sounds are still available as stand-alone, downloadable, seamless looping tracks on the official Ambiance Sound Store.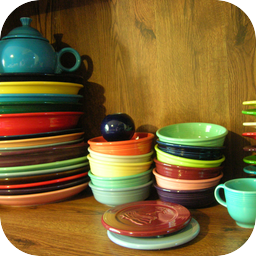 Sound Details
Rating:

4.0

Stars with

1,695

ratings
Category: Household
Released: about 5 years ago
Size: 5.57 MB
With a slow and methodical grace, the dishes are being stacked one by one. Cups, places, and saucers unite to form the remains of a great meal. Every once in a while, a fork or a knife touches against the dishes and brings a new rhythm into the sequence. Tableware is the dishes or dishware used for setting a table, serving food and for dining.Tableware can be meant to include cutlery and glassware. The nature, variety, and number of objects varies from culture to culture, religions, and cuisines. In the United States, tableware is most commonly referred to as dinnerware. Dinnerware can be meant to include glassware, however not flatware. In Britain, the term crockery is sometimes used for ceramic dishes. In the USA, ceramic dinnerware can be referred to as china.